:
SFY2022 Regional Water Plan Seed Grant Program
Regional Water Planning Seed Grant applications are being accepted through October 31, 2021.  Please click here for more information.
Surface Water Availability
The Surface Water Availability resource assessment evaluated the impact of water consumption on streamflows at certain locations in each river basin (referred to as planning nodes).  Consumption is defined as withdrawals from a water body that are not returned to that water body.  Streamflows were compared with low flow thresholds selected as an indicator of the potential for water consumption to impact instream uses such as fishing, boating, and aquatic life habitat.  For streams where federal requirements for reservoir releases are in place, low flow thresholds have been established through site-specific analysis.  In other streams, a low flow threshold from state policy was used.
surface_water_availability.png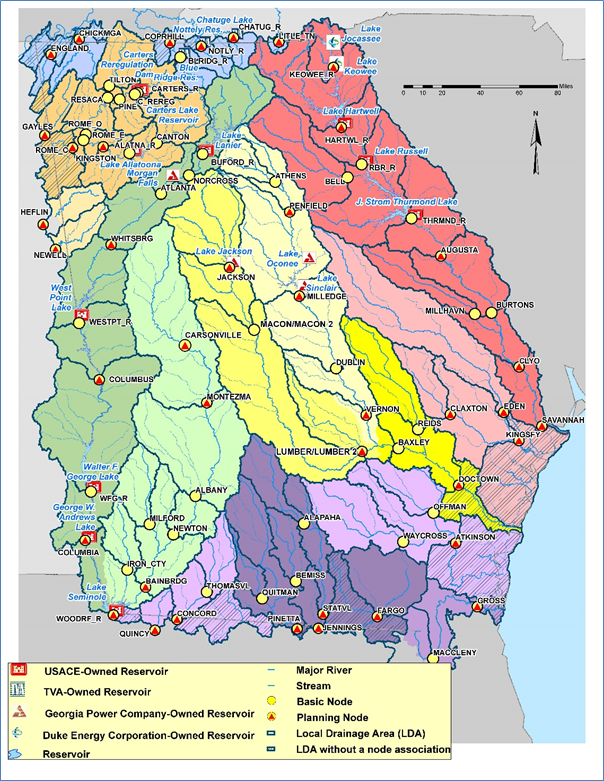 The Surface Water Availability resource assessment was undertaken for the first time in 2010 and updated in 2017. Updates that were included in the 2017 assessment include:
Extending the period of record to include more recent drought years (e.g., 2011)
Incorporating revised forecasts for future demands
Increasing the number of analysis points (planning nodes) in specific areas
Incorporating irrigation meter data in estimates of agricultural water use
Adding enhanced modeling of surface water storage, including field-based estimates of farm pond storage in selected basins
Surface Water Availability - Related Files