Altamaha Regional Water Plan
The Altamaha Regional Water Plan was initially completed in 2011 and subsequently updated in 2017. The plan outlines near-term and long-term strategies to meet water needs through 2050.
Background
The Altamaha Region includes 16 counties in the south-central portion of Georgia. Over the next 35 years, the population of the region is projected to increase from approximately 256,000 to 285,000 residents. Some key economic drivers in the region include agriculture, forestry, manufacturing, fishing and hunting, and energy production. Water supplies, wastewater treatment, and related infrastructure will need to be developed and maintained to support these economic drivers.
B.jpg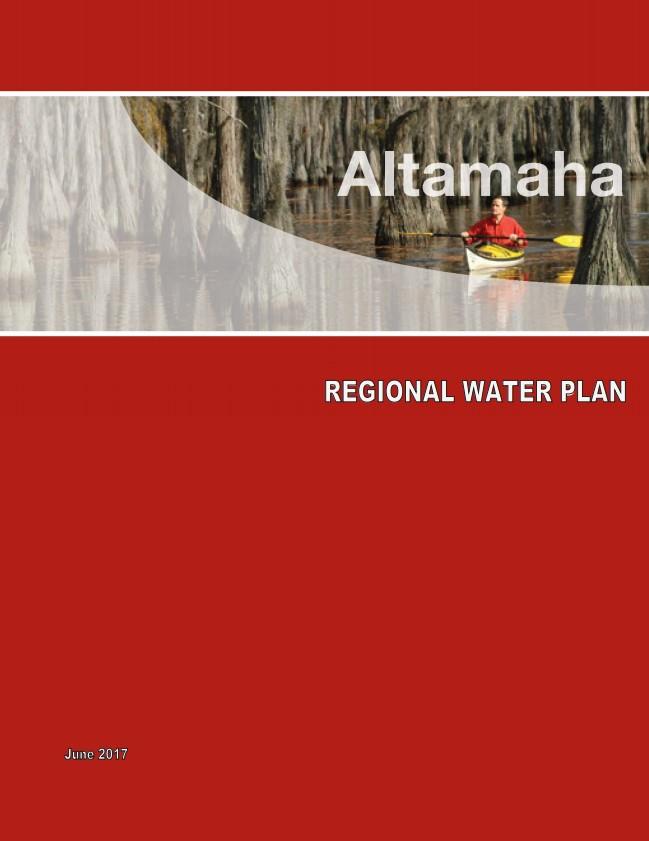 Groundwater is forecasted to meet about 70% of the water supply needs, with agricultural and industrial uses being the dominant demand sectors. Surface water is utilized to meet about 30% of the forecasted water supply needs, with agriculture and energy as the dominant demand sectors.
Water resource challenges in the region include: potential surface water shortfalls during some periods on the Canoochee, Ogeechee, Alapaha, and Satilla Rivers; and water quality challenges associated with low dissolved oxygen in some portions of the region.
Management practices are needed to address these challenges including: water conservation; refining planning information; alternate sources of water supply; improving/upgrading wastewater treatment; and addressing non-point sources of pollution.
Altamaha Regional Water Plan - Related Files