Middle Ocmulgee Regional Highlights
Major water resources within the Middle Ocmulgee Region include portions of the Oconee, Ocmulgee, and Flint river basins. This Region encompasses several major population centers including Macon, Warner Robbins, and Covington.
MOC counties map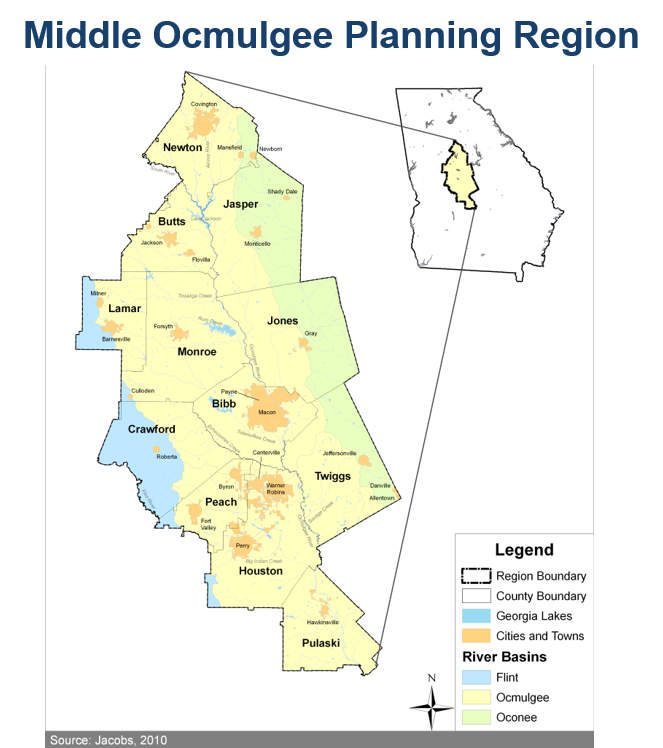 The Middle Ocmulgee Regional Water Planning Council meets regularly between plan updates to discuss ongoing implementation of the plan, conduct outreach to interested stakeholders, and hear the latest on water issues affecting the Region.
Funding for Implementation
Georgia's Environmental Protection Division (EPD) oversees the Regional Water Plan Seed Grant program, which offers competitive funding annually to local governments and other water users to support implementation of the Regional Water Plan.  
Outreach Activities
Members of the Regional Council participate in outreach activities to increase knowledge and understanding of the Regional Plan. A presentation template summarizing the Regional Plan and the planning process is available to Council members upon request.
Useful Links