County Water Plan Information
The Regional Water Plan compares water demand and wastewater flow forecasts, along with Resource Assessments, per county and provides the basis for selecting management practices in the CNG Region. Areas where future demands are predicted to exceed the capacity of the resource for groundwater, surface water availability, or surface water quality (assimilative capacity) have a potential gap, need, or shortage that will be addressed through the management practices described in the Plan. This page summarizes the potential gaps, needs, or shortages, also referred to as water resource management issues, for the county. All of the information presented may be referenced in the Regional Water Plan.
Table 5-6 summarizes potential needs or shortages in Catoosa County and other counties in the Coosa-North Georgia Region.
Catoosa_Table_5-6.PNG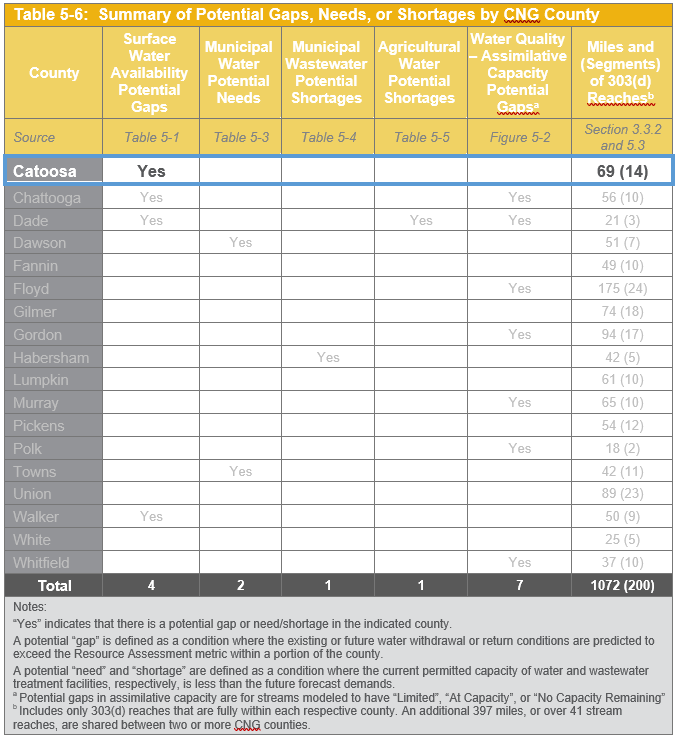 Figure 5-2 shows surface water quality in Catoosa County and the surrounding area.
Catoosa_Fig_5-2.PNG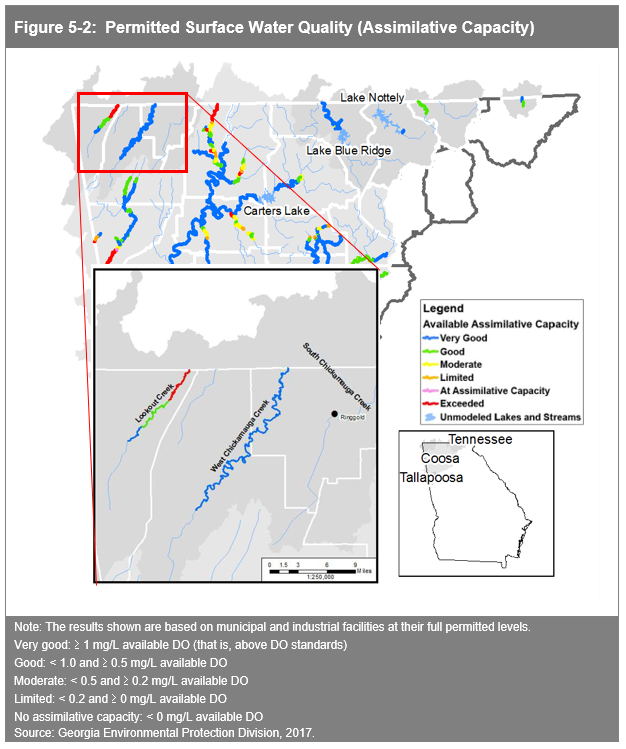 Catoosa County is predicted to have potential surface water availability gaps. Potential gaps for the Chickamauga node will affect future surface water availability with an average potential gap of 3 million gallons per day (MGD) across Catoosa and Walker Counties. For more information, see Table 5-1 of the Regional Water Plan. Figure 5-2 shows that West Chickamauga Creek has great assimilative capacity. See Section 5 of the Regional Water Plan for more information on each county's water resource capacities and future needs.
County Links
Catoosa County Related Links
Catoosa County Related Links
Drinking Water Providers
Catoosa County Related Links
Catoosa County Related Links
Wastewater Services
150 Tennessee Street Ringgold, GA 30736
Stormwater Management
184 Tiger Trail Ringgold, GA 30736